Filter by Category
Teaching and Learning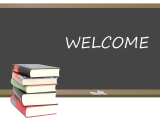 The First 15 Days of School: Using Readiness Units to Launch a Year of Success
with School Services Staff

Aug 12, 2021 at 9 am
After a year of constant change, it is especially important for teachers to intentionally cultivate classroom communities filled with academic optimism and constructive routines. Readiness Units, used by many during the fall of 2020, provide resources and guidance for how to do that.  In this session, educators will become familiar with the units, get ideas for how to use them in our current context, and collaborate with colleagues to develop a plan for building community in the first three weeks of school.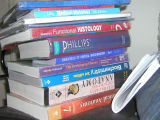 Curriculum, Instruction, and Assessment for High Leverage Learning
with Sue Palma & Carly Quiros

Sep 29, 2021 at 9 am
In this session, participants explore K-8 ELA and math priority standards guidance from state and local resources and the ways they may inform focused curriculum, instruction, and assessment for high leverage learning. Participants explore ways to design engaging lessons, purposeful formative assessment, and high-quality feedback aligned to priority standards to support acceleration of student learning and growth in 2021 and beyond. 
Audience:  K-8 ELA and Math teachers, Instructional Coaches, Administrators 
Social and Emotional Well-Being Support
with Jody Lambert

Oct 5, 2021 at 8:30 am
The disruption of the last two years is expected to have long-term social and emotional impacts on students and staff.   Academic recovery and progress will depend first on a district's ability to understand and address the social and emotional needs of the community it serves.  This session will introduce participants to a variety of self reflection tools/activities that can help surface issues that need to be addressed and uncover situations that might require professional interventions.
Audience:  K-12 Educators