Filter by Category
Social Emotional Learning/School Climate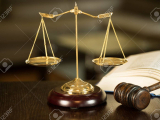 Registration Unavailable
The Law and School Climate/Bullying
with Atty Mark J. Sommaruga Jody Lambert
Recent changes to the laws related to school climate and educator's responsibilities surrounding bullying requires a closer examination of the evolution of the law. Implication for changes to the current law amplify our need to have clarity and to have strong processes in place to respond to this complex issue. Participants will have an opportunity to discuss and examine their own systemic practices in order to formulate an effective response to support a safe school climate.
Audience: Anyone involved in Grades Pre K - 12 Education
Restorative Practices Basic Training -2 DAY TRAINING - space limited
with JoAnn Freiberg Jody Lambert

Jun 4, 2020 at 8:30 am
This two-day basic training (June 4 & June 5, 2020) in Restorative Practices provides the necessary information for establishing the conditions for developing and nurturing a culture based on high quality relationships among all school community members and positive community building that is trauma-free. This is accomplished by focusing not on rules broken and punitive consequences but rather on the harms done and providing appropriate restorative consequences and the systems that are necessary to repair and support strong relationships among all school community members (students and adults). Working restoratively is a social/relational rather than a behaviorist model. Embracing restorative practices is not a program but rather a way of thinking, being and operating in the day-to-day.  The training includes concrete and practical strategies for establishing the appropriate classroom and school-based routines as well as conducting circles and conferences in primary prevention as well as intervention contexts. This training builds upon existing School Climate training sessions, although previous attendance in Basic  (and/or Advanced) School Climate training is not required to participate in this Restorative Practice Basic training.
Day 1: Introduction to Restorative Practices 
Learn practical strategies to build strong, healthy relationships
Day 2: Using Circles Effectively 
Discover how to optimally utilize circles in any setting
Lunch provided both days